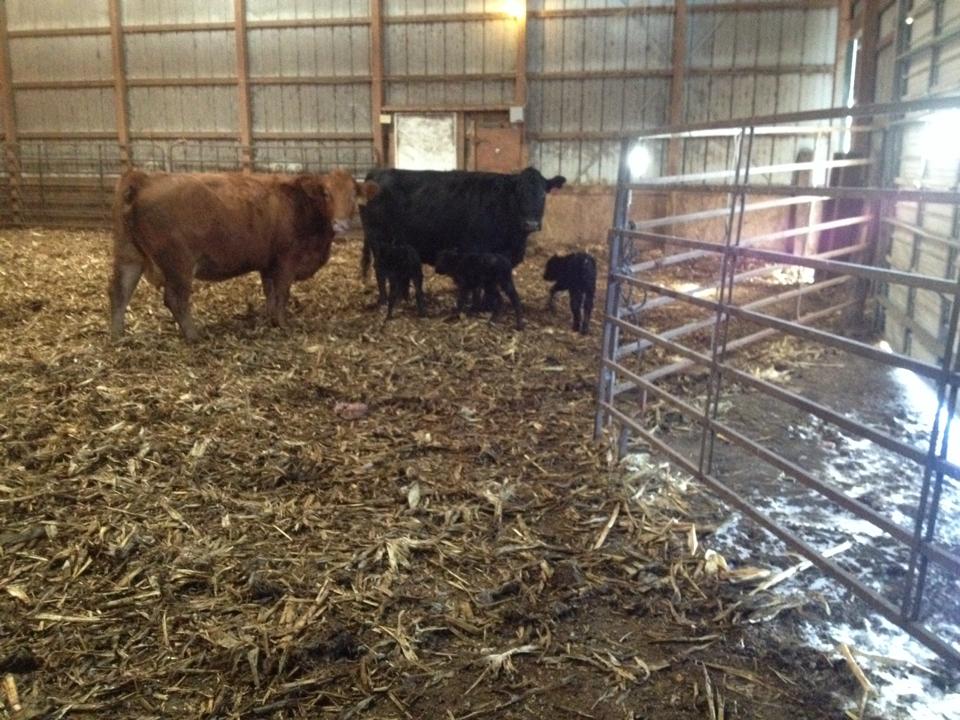 THE FACTS CROSSBREEDING VS. STRAIGHT BREEDING
I get asked all the time, "If you were raising commercial calves, would you have purebred Gelbvieh?" My answer is always No. Would I have Purebred Angus? My answer is always No as well. Whenever you straight breed anything, you are single trait selecting and this almost always leads to problems that will need to be corrected down the road.
The following are some thoughts to keep in mind as you manage through the market forces that encourage you to Straight breed Angus on Angus vs Crossbreeding with your Angus cow base.
Heterosis (Hybrid Vigor)- Heterosis is free and you can only have it if you are crossbreeding. Heterosis is expressed even more by crossbreeding a Continental breed (Gelbvieh) with an English breed (Angus). It is like adding $50 and $100 bills to your calf crop by just making the right breeding decisions.
Heterosis is just as important in the cow as it is in the calves. An increase in reproductive efficiency, milk, and long term stay ability can be expected with the cross. Also improved disposition without sacrificing motherly instincts.
In the calves you can expect Heterosis to optimize performance, show greater vigor at birth and experience less health issues. In the feedlot, crossbred calves will excel in feed conversion and maximize the yield and quality grade premiums. Crossbred calves allow you to maximize your profitability.


Carcass Advantages- Over the last decade, there has been a steady decrease in the percentage of Yield Grade 1's and 2's and an increase in Yield Grade 3's and 4's. There is a direct correlation between yield grade and how efficiently a group of cattle fed. Efficiency comes with a balance of muscle and finish. Fat is a very inefficient way to put weight on cattle and the increase in Yield Grade 3's and 4's is proof of the decreasing balance that exists in the US calf crop. Feedlot conversion and efficiency is the number one feeding factor that determines profitability in feeding cattle. As the feeding industry puts more pressure on this profitability factor in the future, your crossbred calves will demand even more premium on sale day.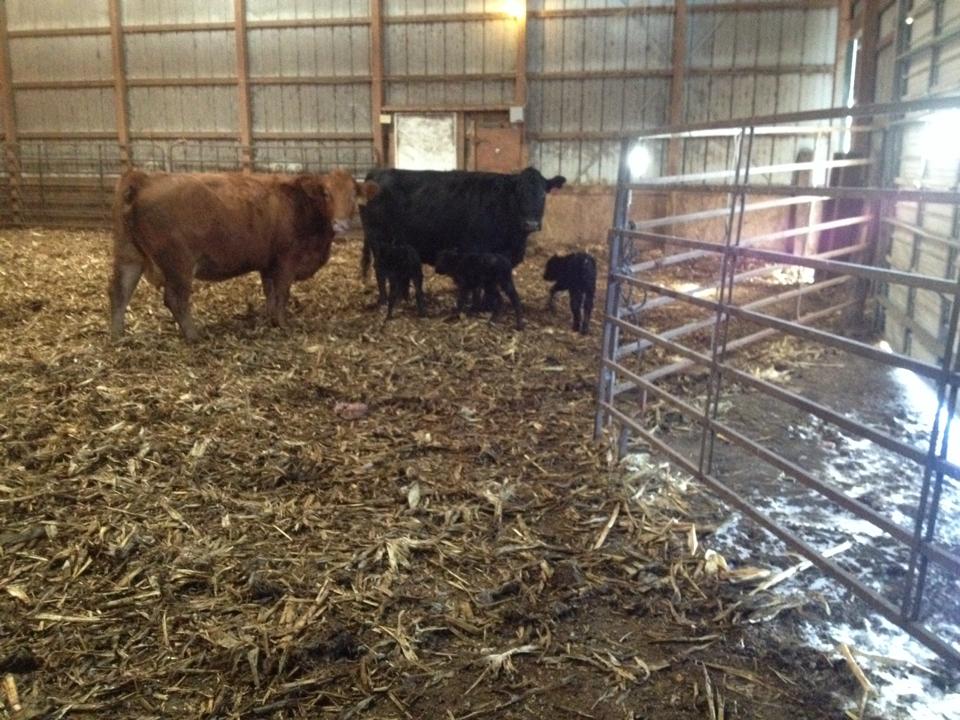 Summary- Crossbreeding with Gelbvieh on your Angus cow base will ensure that you receive the advantages of superior replacement females along with mates that can gain rapidly and efficiently in the feedlot and combine a desirable level of Quality and Yield grades. At Hojer Gelbvieh Ranch we are driven to tell the right story to help you grow your profitability and future in the cattle business.