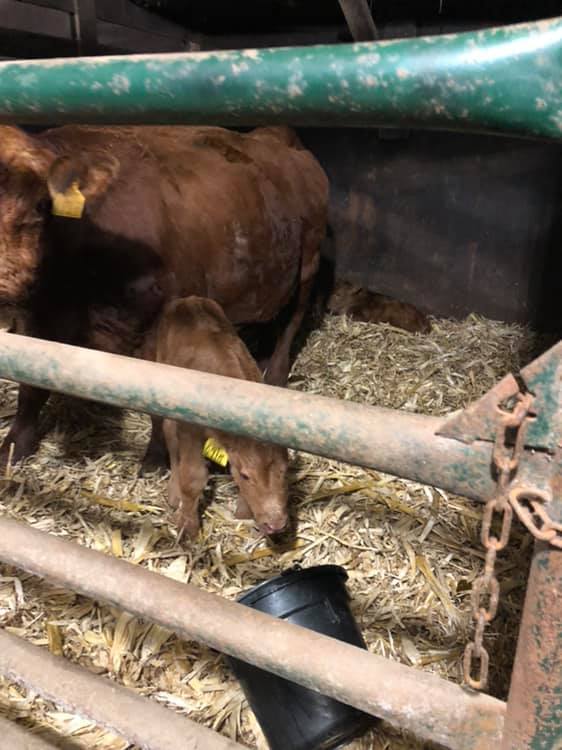 "Pounds At Weaning, The Key To Cow/Calf Profitability!!!
Recently at the National American Gelbvieh Convention, Lee Leachman spoke at a luncheon and he said, "Tell the world. Make sure they remember these things when they think of Gelbvieh cattle:
Gelbvieh is the #1 breed for profit at weaning!
Crossbreeding works—especially with Gelbvieh crossed with Angus or Red Angus genetics.
Gelbvieh's strengths are for the cow/calf producer!
I couldn't agree more. For many years now we have focused on BW which goes with cow size and in the recent MARC data, Gelbvieh has been the only breed that reduced mature cow size in its germplasm study between 1973 and 2004. Also in the most recent MARC evaluation, Gelbvieh sired calves had the lowest birth weights of the four major continental breeds and tied for top survivability to weaning of all breeds.
MARC scientist, Larry Cundiff is quick to point out the relationship between birth weight and mature weight. He credits Gelbvieh breeder's prudence in reducing birth weight for a very desirable trend in mature cow size.
For years I have had customers tell me how they have finally found the right cross for their Angus or Red Angus cows. With the first cross, they are thrilled and amazed with the 100 to 150 more pounds of calf that they get to wean in the fall. They have recognized the length of calf and early maturity of the Gelbvieh genetics as the major contributors to this success.
Each year I make my breeding decisions on the ability to maximize weaning performance when I consider the performance part of the decision. Yearling performance will fall into place if I get the weaning right!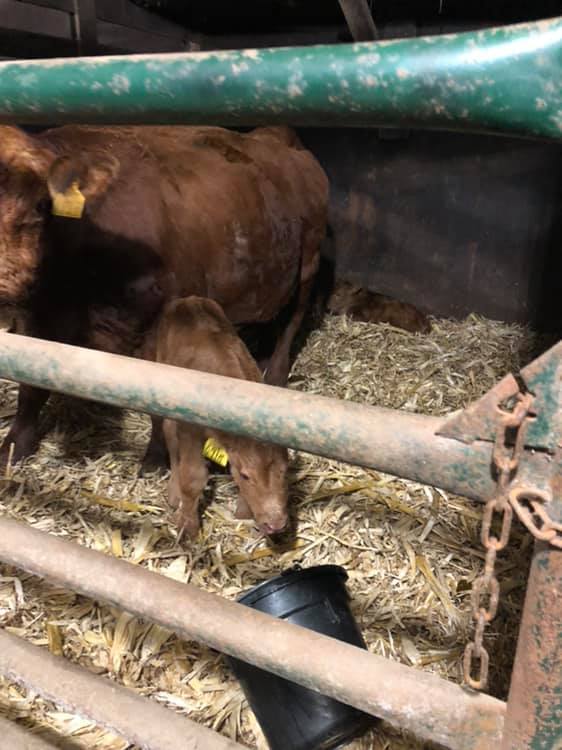 I know that I am probably preaching to the choir but sometimes we need to talk about what we are doing right instead of what we need to change. Much of the industry message over the last 6 years has been CAB or Marbling and the net result is many cattleman have lost their heterosis because of the lost art of crossbreeding and they have lost pounds of calf weaned trying to follow the latest spin. Crossbreeding will add $100 per cow to your bottom line and Gelbvieh weans more pounds of calf than any other breed.
Following the "Smart Cross" system will insure that you wean not only the maximum amount of pounds but the right kind of calves that will convert and feed well for the feedlot that buys your calves.
The key to maximizing pounds at weaning is not just the Gelbvieh or Balancer Bull but it is also the cow. The cow is what brought me to the Gelbvieh breed in the first place. In 1991, no other breed could match the capabilities of what Gelbvieh influence can accomplish in a cross bred cow. According to the above MARC date, a cow with Gelbvieh influence is the best that it has ever been.
If you are not keeping your own replacements, talk to me so we can help you start. Or help you source some Gelbvieh Cross replacements. This is the next step that you need to take to maximize your weaning weight potential.
With these high corn prices, your best defense against these higher costs is selling more pounds of calf. You will sell more pounds of calf if you do everything that you can to WEAN POUNDS!!
Summary: Buy a Gelbvieh or Balancer Bull and Build Cross Bred Cows!!